Welcome to Tri-Town United Soccer
TRI-TOWN MISSION STATEMENT
To provide the most competitive and highest-quality* travel soccer program for the youth of our community
*High-quality will meet our objectives of:
Developing our youth as individuals and as team players
Enhancing social and athletic development
Providing a safe, substance-free environment
Providing the best coaching and finest fields & facilities within our not for profit resources
Developing good sportsmanship
Enjoying the game and having fun
Tri-Town United Soccer Club offers travel teams for boys and girls from ages of under 08 to under 19. Tri-Town United Soccer is a member of a competitive travel league, BWNYJSL, therefore the process of choosing teams includes tryouts, which will are held in late summer/early fall for the following summer season. Depending on the players age some teams will have multiple age groups
Register & become a member of the Tri-Town Soccer family.
All tryouts for the 2017 have concluded.
Thank you for your interest in Tri-town United Travel Soccer. 

Team formation is underway. Coaches will reach out to all players and their parents by the end of December, possibly sooner. Players who are not offered a roster spot on a team will be notified and issued a full refund. Every effort is made to place all players who show the necessary skills set at each team level.
Please contact register@tritownsoccer.org for more information




Order your uniform for the 2017 Season now:
Our Fields:  7100 Seneca St., Elma, NY  14059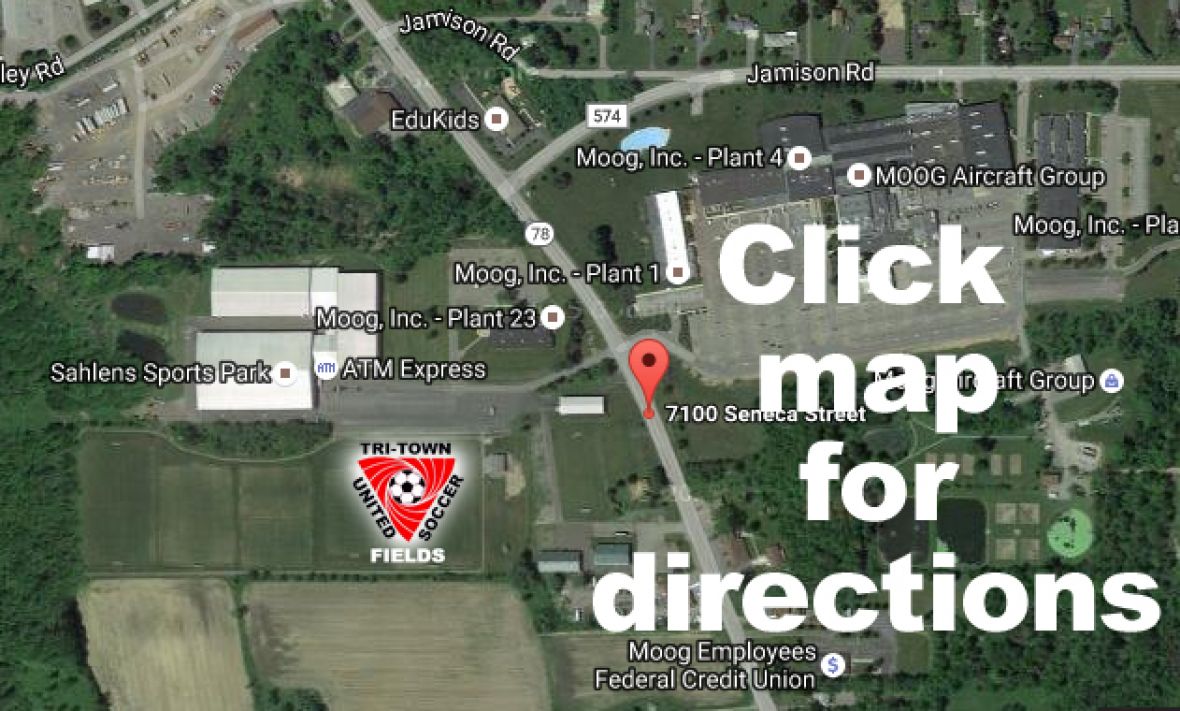 Register for the 2017 season!
Please contact register@tritownsoccer.org for more information about our program



 Become a Corporate Sponsor!  Many affordable sponsorships available to let everyone know that your company supports youth soccer in WNY!